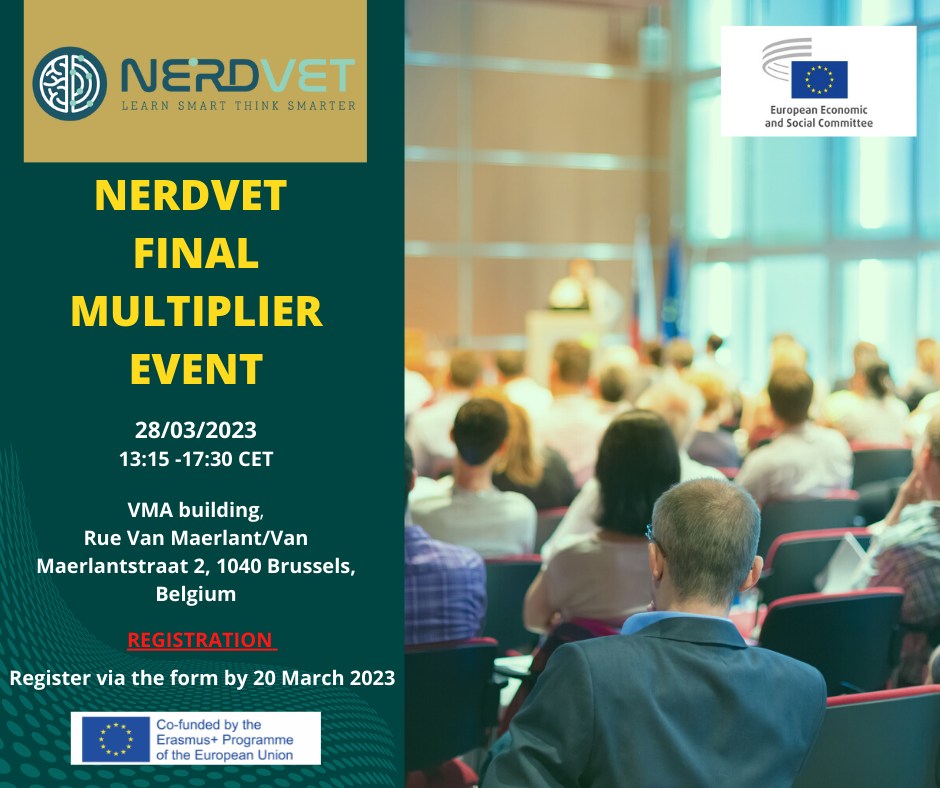 Three days left befor registrations for our final event close!
Dear NERDVET Friends, 
We hope you're as excited as we are about our event, "THINK SMART, LEARN SMARTER ENHANCING CRITICAL THINKING SKILLS & MEDIA LITERACY IN VET!"  
With just three days left before registrations close, we encourage you to sign up for the event and join us for a great experience. 
This event is perfect for those looking for a unique and exciting opportunity to make meaningful connections and know more about the applicability of critical thinking to VET. 
Come to the at the European Economic and Social Committee, Maerlantstraat 2, 1040 Brussels on March 28th from 14:00 to 17:30 CET 
You'll have the chance to meet entrepreneurs, professionals, and trainers, and learn from their experiences. 
Make sure to register before it's too late. 
We can't wait to see you at the event and make the most of this fantastic opportunity! 
Sincerely, 
The NERDVET Team