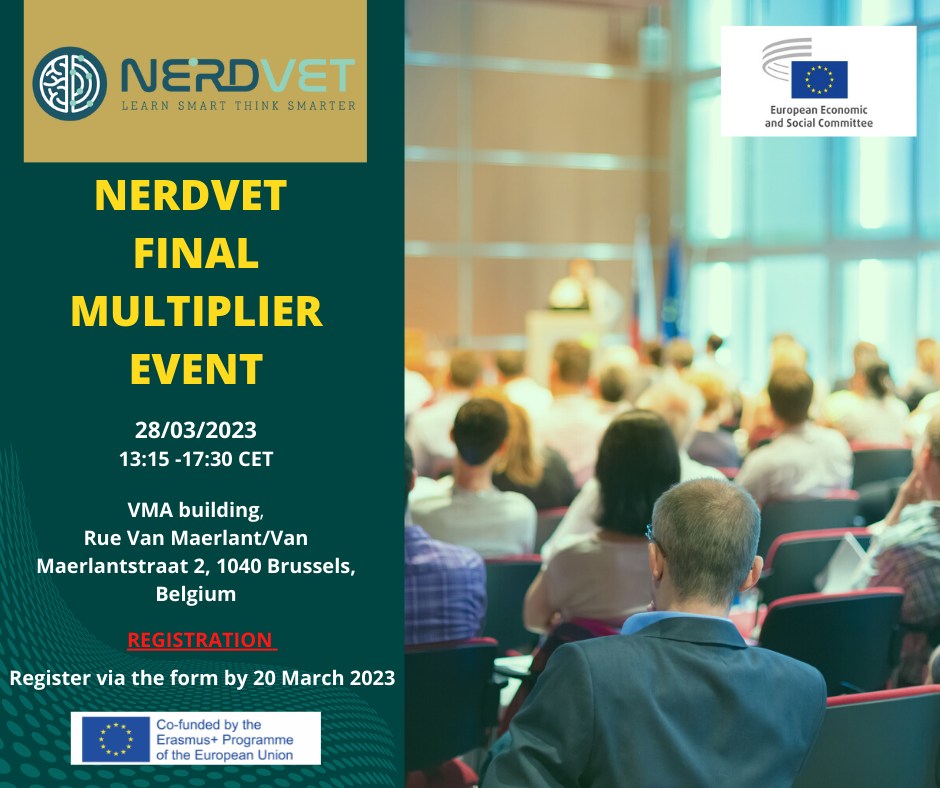 The countdown to our final event has begun!
The NERDVET team is excited to announce that our final event is just around the corner!
"THINK SMART! ENHANCING CRITICAL THINKING SKILLS & MEDIA LITERACY IN VET!"  promises to be a great opportunity to gain insights and best practices on the application of critical thinking in the VET environment.
Additionally, this event is perfect for those looking for a unique and exciting opportunity to make meaningful connections and share experiences with other professionals in the field.
NERDVET final event in a shortcut:
Date: 28/03/2023
Time: 14:00 – 17:30  CET
Place: European Economic and Social Committee - VMA2 Building - Rue Van Maerlant/Van Maerlantstraat 2, 1040 Bruxelles
Make sure to follow us on social media for all the details.
We can't wait to see you at the event and make the most of this fantastic opportunity! 
Sincerely, 
The NERDVET Team